Are you ready to experience the exhilaration of thundering across trails on a powerful and agile dirt bike? With such an abundance of brands and models, it can be hard to choose. We are here to offer our expertise in selecting the perfect one for your needs!
Get ready to power up and explore the best dirt bike brands available today! Here, we'll be taking an in-depth look at the top ten best dirt bike brands — from KTM to Honda to Yamaha— that can help elevate your ride whether you're a beginner or an experienced pro. So strap on those helmets, start your engines, and join us as we journey toward finding the perfect off-road speedster for you!
What is the best dirt bike brand?
Here are the 10 most popular brands:
KTM
Since its inception in Austria back in 1953, KTM has grown to become a worldwide leader among dirt bike brands for their quality components and creative designs. From its prestigious awards to the excellent performance of its bikes, it's no surprise that the KTM 450 SX-F is widely regarded as one of the best dirt bikes on today's market.
Engineered with an ultra light frame, powerful engine and first-rate suspension system – this bike is designed perfectly for both motocross and off-road riders. No wonder why so many people choose KTM!
Honda
Since its inception in Japan in 1946, Honda has become one of the most acclaimed and celebrated motorcycle manufacturers around. Boasting reliability, ease of use, and quality performance; riders at all levels have come to expect something special when they look for a bike with the iconic Honda logo on it.
The CRF450R Dirt Bike is no exception. Its powerful engine combined with an excellent suspension system makes this dirtbike perfect for beginner or intermediate riders alike who are looking for an easy ride that won't leave them disappointed.
Yamaha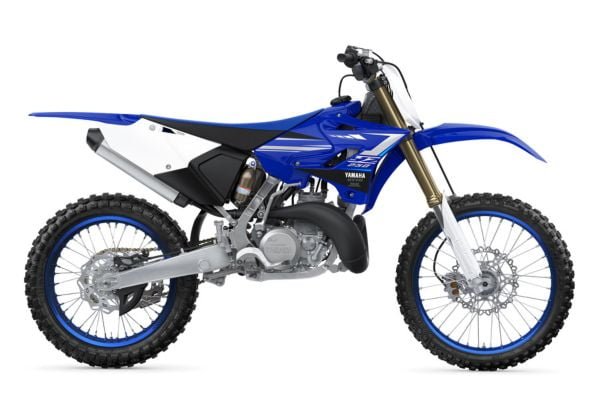 Since Yamaha's inception in 1955, the Japanese brand has quickly become a recognized leader amongst motorcyclists worldwide. Known for its strong engines and superior suspension systems, Yamaha is widely adored by off-road riders across the globe.
Their most sought-after model: The YZ450F – incorporates innovative technology such as an impressive engine, exceptional suspension system, and featherweight design to make it perfect for motocross or all-terrain riding! Unsurprisingly, professional MX athletes rave about this electric machine; making Yamaha one of the top dirt bike choices.
Suzuki
In 1909, Suzuki opened its doors in Japan and by 1952 began manufacturing motorcycles. Since then, the brand has established itself as one of the most renowned and esteemed motorcycle companies across the globe for its light yet hardy motorbikes.
The RM-Z450 from Suzuki is especially beloved amongst riders – no matter if amateurs or professionals. It stands out due to its featherweight frame combined with a vigorous engine together with an outstanding suspension system that makes it great for motocross races and off-road rides alike!
Husqvarna
Having been founded in Sweden in 1689 and later ventured into motorcycle production in 1903, Husqvarna has become one of the world's most recognized and admired dirt bike brands. The company is renowned for its innovative designs and top-notch quality, which have led to its garnering numerous accolades over the years.
Among their impressive collection of dirt bikes, the Husqvarna FC450 stands out with its lightweight frame, high-powered engine, and outstanding suspension system. As a result, this bike is perfect for riders looking for a bike that can handle both motocross and off-road riding with ease. The Husqvarna FC450 has thus rightfully earned its spot as one of the best dirt bikes currently available in the market.
Beta
Originating in Italy in 1904, Beta ventured into the world of motorcycle production in the 1940s and has since become one of the most respected dirt bike brands in the world. Their forte lies in the lightweight and agile designs that make them perfect for off-road riding.
Their most popular dirt bike, the Beta 300RR, is a shining example of their expertise in this regard. Sporting a two-stroke engine, an agile and lightweight design, and a top-of-the-line suspension system, this bike is a favorite among both professional and amateur riders. The Beta 300RR has thus earned its place as one of the best two-stroke dirt bikes available today.
Kawasaki
For more than a century since its founding in Japan, Kawasaki has established itself as one of the world's most esteemed dirt bike brands. When they entered the motorcycle production industry in the 1960s, their powerful engines and superior suspension systems made them an obvious choice for off-road riders looking for thrills and excitement. Collectively these features have contributed to Kawasaki's reputation of dependability and quality that continues to this day.
Kawasaki KX450 enjoys massive popularity in the dirt bike world, and for a valid cause. The powerful engine, lightweight design, and incredible suspension system make it an ideal option for riders who want a bike to handle both motocross and off-road riding without any hassles. And that's why amateur, as well as professional bikers, go gaga over this marvel of engineering; no doubt the most sought-after ride out there!
GasGas
GasGas, established in Spain almost four decades ago, has become renowned for its sophisticated designs and outstanding parts. In the world of dirt biking, the brand is deemed as one of the most prominent.
The EC300 by GasGas includes a two-stroke engine with an agile frame and remarkable suspension to make it perfect for off-road escapades. Recognized unanimously as one of today's greatest two-strokes on the market, this bike is sure to fulfill your riding aspirations!
Sherco
Since its founding in France in 1998, Sherco has become one of the most esteemed dirt bike brands worldwide. Their lightweight and agile constructions are the perfect tools for off-road exploration. The model that stands atop their lineup is none other than the dependable Sherco 300 SEF – a 4-stroke engine marvel with an outstanding suspension system catering to professionals and amateurs alike. It's no wonder why this superb ride continues to be loved by so many riders across all levels!
TM Racing
Since 1977, TM Racing has been an iconic force in the dirt bike industry. Their expert craftsmanship and modern designs have earned them a reputation as one of the most esteemed brands in the world.
Of all their models, TM Racing's legendary 300EN stands out for its impressive two-stroke engine, lightweight frame, and powerful suspension system – making it perfect for off-road conditions! Unsurprisingly, many professional riders consider this to be one of the best two-stroke bikes available on today's market.
Choosing the Perfect Dirt Bike: Which Brand is Best for Your Riding Style?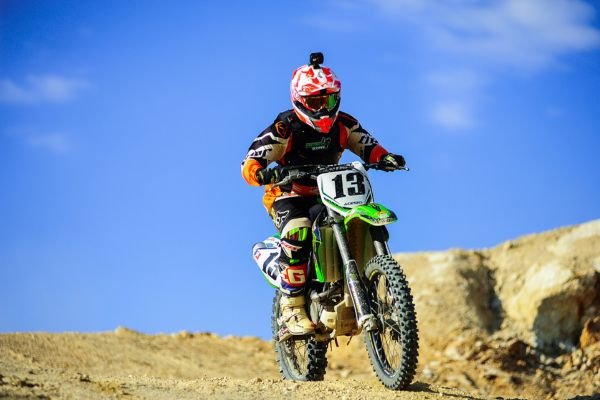 Best Brand for Beginners: Honda

With their reliable and user-friendly designs, Honda has become the go-to brand for novice riders. Amongst its line of terrific dirt bikes, the Honda CRF450R stands out as a prime option for newbies – with an engine that packs quite a punch, an amazing suspension system, and simple controls. For all you first-timers out there looking to get onto two wheels in style; we'd also recommend checking out the powerful Honda CRF250F or easy-riding Honda CRF125F!
Best Brand for Versatility: Yamaha

Yamaha is renowned for their powerful engines and exceptional suspension systems, making them a favorite for off-roaders. The Yamaha YZ450F is highly sought after amongst professional motocross riders since it's able to combine strength with a light frame. Nonetheless, they offer an abundance of other dirt bikes that are suitable depending on the type of riding you're looking to do – such as the WR250F ideally suited for trails or while the YZ250FX was engineered specifically with cross-country racing in mind.
Best Brand for Power: KTM
KTM has earned a reputable name for its innovative parts, designs, and awards. Their 450 SX-F is unrivaled in the market with its powerful engine, modern suspension system, and light frame. Furthermore, they boast an extensive selection of customizable engines such as the 350 EXC-F or 250 SX-F models that are sure to please even the pickiest thrill seeker! With these features combined, KTM's range of dirt bikes come highly recommended to meet all your extreme riding needs – no doubt surpassing your expectations!
Best Brand for Affordability: Suzuki
Suzuki's lightweight and agile compositions make it the ideal brand for off-the-road riding, while still being cost-effective. The RM-Z450 is arguably their most popular model as both amateur and professional riders alike enjoy its design, power, and suspension system. Whether you're looking to get started or a seasoned rider searching for an affordable alternative – they have something in store with the DR-Z125L or RM85 models.
Conclusions
It's essential to consider your style, skill level, and financial plan when selecting the best dirt bike brand for you. This article spotlights 10 of the market's most renowned brands that are unrivaled in terms of their high-end components, powerful engines, and cutting-edge designs – making them suitable for both pro riders and beginners!
If you're a first-time dirt bike rider searching for something dependable and user-friendly, or an experienced enthusiast interested in a high-performance model, rest assured that there is the perfect fit just waiting to be discovered.
Before purchasing your new dirt bike, take some time to investigate various brands and options—test-riding different models helps immensely! Once you identify the ride that aligns with your personal style of riding and preferences–you'll be well on your way to experiencing offroad bliss.
Frequently Asked Questions (FAQs)
What dirt bike should I start with?
If you're a beginner, we recommend starting with an engine displacement of around 125cc from reliable brands like Honda or Yamaha for your dirt bike.
How long do dirt bikes last?
By taking care of your dirt bike and equipping it with high-quality components, you can ensure that this two-wheeled ride will remain in great shape for many years.
Usage and maintenance directly correlate to the life expectancy of a dirt bike, so make sure to keep up with regular checkups if you wish to keep your beloved machine running smoothly.
What is the easiest dirt bike to maintain?
Honda dirt bikes are renowned for their dependability and straightforward upkeep, making them an excellent option for those who look for a bike that is effortless to maintain.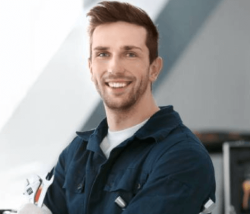 Latest posts by Mark Nicholson
(see all)