Buying a motorcycle shouldn't be a spur-of-the-moment decision. It takes research and planning, not to mention the paperwork. This is very important if you want to get the best motorcycle for the best price. It's smart of you to find out all the tricks of buying a bike before doing so. I guess this will be your first bike, so read carefully, you need to know this. If you're an experienced rider, I'm sure you'll learn something new. Here's how to buy a motorcycle so you will not get ripped off.
Find out what type of bike suits you.
What is your price range?
Find a selling venue.
Make sure you like it and the ride is comfortable.
Figure out the title.
Get motorcycle insurance.
This is what you need to do, summed up in 6 steps. But that's way more to it. I'm sure the list is reading enough for riders with experience. If you're a beginner, be patient, a step-by-step guide follows.
What Type Of Bike Should I Get
There are a couple of questions you should ask yourself when considering what type of bike is right for you. The answers to the questions will help narrow down the search. So, that's what we'll be doing here, going through those questions.
What Will I Use The Bike For
Everyone buys a motorcycle with specific intent. For instance, a person who wants to ride only on dirt roads will go for a dirt bike. So, why do you want to buy a bike?
The reason why this is important is that not every bike performs well in all conditions. A standard bike won't be useful if you're touring or you want to ride on harsh terrain.
If you're buying the vehicle as a quick way to get around in your town or city, a standard motorcycle is probably the best idea. You won't be wasting too much gas, and it doesn't make sense to spend money on something better if you're going the be riding in cities.
A touring bike, on the other hand, is designed for people who tend to take long rides. These last more than a day, so you need something big, reliable, and powerful. Cruiser bikes are for a long 1-day ride, trips on highways, something like that. Sportbikes are for those that like the tracks, and dirt bikes are for harsh terrain riders.
So, in what category are you? If you're a beginner, I guess only cruiser and standard models are the only ones available for you. It depends on the state, but I doubt they will let a beginner control a dirt bike or a cruiser bike.
What Is My Price Range
Now, this is the big question, how much money to spend on a motorcycle? I lost count of how many conversations I had about who got a better deal. Buying a good motorcycle for a good price is something that bike owners are really proud of.
The thing is, the chances you'll get ripped off are really high. That is if you don't do research before. That's exactly what you're doing so don't worry. Just know, no matter whether it's a motorcycle dealer or a private seller, they will try to sell for the highest price possible.
A smart thing to do set a firm price range. Something you'll be comfortable with. Setting a price range can be complicated too. The previous question matters here. It's just not worth it to spend more than 5000$-7000$ on a standard bike.
So, when estimating a price range, just ask yourself: Is it worth it? For a first-time bike, don't spend too much, 4000$-6000$ is reasonable. If you're looking at something expensive, make sure you'll have money for repairs in the future. Some parts can be really expensive.
Riding Experience
Your riding experience plays a part too. We already hinted at this when we were talking about the different types of motorcycles. Here, we'll focus more on engine size.
For first-time owners, I would recommend something balanced and light. I'm talking about bikes with an engine size of 250cc-550cc. In some states, these are the only bikes beginners can get. You'll find them easy to control.
More experienced riders can get anything they want. If you're one of them, my advice would be to stick to your riding style. Don't get something too big if you don't really need it.
Your Weight
The last thing to consider is your body size. Here's the thing, bikes can be heavy and really big. So, controlling that bike takes a strong grip and strength. Just get something that you'll be able to control effortlessly. You may be able to control the bike but you don't want to be using your whole strength while riding. That's not the perfect bike for you. Likewise, if you're too big, the weight displacement may affect the wheels.
Things To Know Before Buying A Motorcycle
There are ways to get financing for the bike. Whether you go straight to a bank for a loan or go through a dealership, you'll be offered multiple financing options.
Figure out the process of acquiring a motorcycle title. It depends on the current status of the bike but this process can be complicated. With brand new motorcycles, it's very simple unless there's a loan included. With used bikes, you'll just have to transfer the title from the previous owner. But the previous owner may have a lease on that bike. So, get to know everything about titles.
This goes without saying, but let's just put it out there. To ride a motorcycle, you'll need a motorcycle license issued by your area's DMV. 
Winterizing a motorcycle. You can't really ride a motorcycle during the winter season. This goes only for those that live in an area where the temperatures reach below zero. During this period, the bike should be stored inside. So, that means you'll need a storage unit(garage) for your bike. Think about this before buying. If you can't place your bike inside during the winter, you'll need a storage room which is just an additional cost. Here's our guide on how to winterize a motorcycle.
Winter is the best time to be looking for a bike. Because no one is riding a bike in this season, the prices go down. You have surely seen a bike shop that has sale prices when freezing temperatures arrive. That's why it's smart to wait for winter to come, and then check out the prices. I guarantee that you'll save some money.
Think really hard about this. Do you really need a bike? I'm not saying that you don't need it. It's just that many people find out that their desire for a motorcycle was only temporary. And, take it from me, we hate it when someone ruins a perfectly good bike. All I'm saying is, don't buy a bike if you are not sure that you want one.
How To Not Get Ripped Off
Bike sellers get really excited when they notice that the customer does not know motorcycles and the prices. I think that's what most of you are worried about, getting ripped off by a dishonest seller. That's why we are here, here's what you need to do.
Buying From A Dealership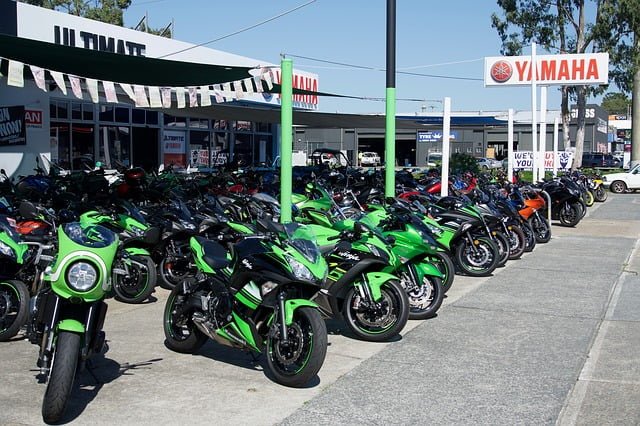 If you are going with a dealership, you don't have to be worried about the quality of the vehicle. Motorcycle dealerships sell brand-new bikes and certified used bikes. Brand-new is brand-new, there can't be anything wrong with it. As for the preowned bikes, these are in excellent condition, also certified that proves just that.
Dealerships offer a wide variety of motorcycle models. Whatever style of motorcycle you want, you'll find. They are great for someone who doesn't have a model in mind and just wants to browse. If you have a specific model you want, dealerships are again a good way to go. That is if you don't want to go through private sellers and looking for something with a good price.
But there's a disadvantage to buying from dealerships. When you go to a dealership, a salesperson awaits you. That's who you will be dealing with. They work on commission, so the higher the purchase price, the higher the commission for the salesperson. They have in-person skills that you may not have, and the next thing you know, you're ripped off. There are ways to avoid this, here's how.
The first thing you need to do is to find out the average selling price of the model you want. For instance, if you know that the real cost of the bike, you can call out the salesperson when he raises it. This will also give him/her a hint that you know your stuff. Look online for the price of the bike you want to buy. Search in online forums too, people post the purchase price there too.
It's better if you go in there knowing beforehand what model you want. The salesperson will notice that you are not interested in other stuff. This also hints that you have done your research.
Models that have not been sold during the past 2-3 years tend to go for a lower price. The reason being is that the dealerships want to get rid of those as fast as possible. It's not that the vehicle is bad, it's just that they want newer models.
If you want to add some accessories to your bike, ask if the dealership offers a discount on those. It will be more expensive to buy this later separately. You're buying a bike, the salesperson gets the commission. Remember, you are the customer, you have privileges.
Dealerships also offer financing options. So, if you are willing to go through that route, ask the salesperson.
That's about it. The only way you can get ripped off in a dealership is with the price. But if you know the price beforehand, that's not possible. Keep in mind, be ready to walk out, if they are raising the prices for you, don't buy from there.
Buying Used Motorcycles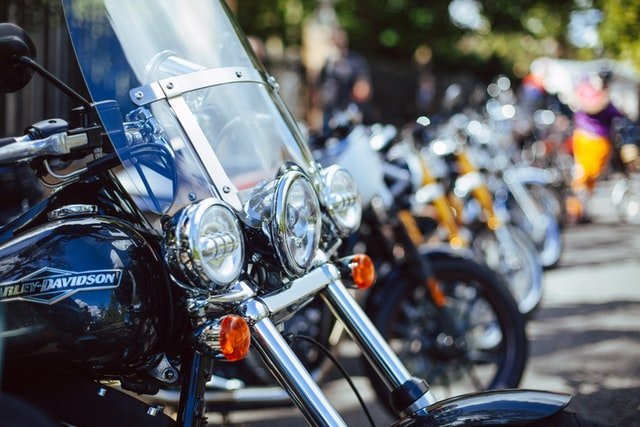 Now, used motorcycles, that's where you can get really ripped off. Some people would recommend staying away from preowned bikes. I disagree, you can find the perfect bike model that has been used by a previous motorcycle owner. The reason why people don't like used bikes is that it's too much of a hassle.
With used vehicles, you have to be careful with the price. But you also have to be careful with the condition of the bike. They may advertise certain performance levels but when you meet them in person, the bike is chaos. Plenty of people have bought used vehicles and are satisfied. So, it works, you just have to check out some stuff first.
Check the price before buying. Visit online sites that sell used motorcycles, and look for the average selling price of the model that you want. If it's available check the Blue Book. Search by the year of production.
Check selling venues and online ads. If you're buying a standard motorcycle, Craigslist is your venue. If you're looking for something more powerful, something more precious, check selling venues.
Get a friend that knows motorcycles to help you. If you don't know anything about bikes, call someone that knows for help. You can hire mechanics. They will go from venue to venue with you for a certain price.
Things To Avoid
Motorcycles that can't start at all, or have problems with starting. 
Bikes with visible rust spots. This indicates too much wear and lack of maintenance.
Bikes that have been in a crash. There's a way to check for that.
Bikes with high mileage. Even if the vehicle looks good, high mileage means it has been used way more than you think.
What To Check For When Buying A Used Bike
I highly recommend hiring a mechanic to go with you, especially if you're a beginner. But if you don't want to do that, you'll have to inspect the bike yourself. Here's how to do that.
Do a VIN check. By checking out the VIN, you can find out about the motorcycle's history. You can find this number(VIN) at the motorcycle's steering neck. This can tell if the motorcycle has been in a crash. You'll need to pay an insignificant amount for this service. 
Check for oil leaks.
Check for rust spots. On the paint and in the gas tank. Focus more on the gas tank, that's something private sellers can hide.
Check for excessive wear. The parts that are prone to wear & tear, the wheels, the brakes, the chain, etc.
Things To Ask
Ask about the title. Who owns the title? Is there a lease?
Ask why the motorcycle is being sold. If the seller can't come up with a good reason, something is up.
Ask how was the bike used. 
Ask if regular maintenance was done.
Well, nothing more to add. That's it. Follow this guide, and I'm sure you'll find the perfect bike and you won't get ripped off. For beginners, my advice is to get a cheap, used motorcycle. See what kind of bike would suit, then get another one. Stick around to find out what kind of gear you'll need.
Gear Up
No matter the type of motorcycle you will buy, you'll need safety gear. This includes a motorcycle helmet, jacket, gloves, boots, and jeans. Please, be a responsible rider and practice safety. Even if you are not required to wear this by law, I advise you to do so.
Get the gear. You can browse gear here, find something comfortable.
Related Questions And Other FAQs
Is It Better To Finance Or Pay Cash For A Motorcycle
It depends on your situation. Financing options require you to have an excellent credit score. The bank holds the title until you pay off the loan. Use financing if you have a good credit score, and you're buying a brand-new bike. Cash is better if you're buying used bikes.
What Credit Score Do You Need To Buy A Motorcycle
It depends on the loaner you will be using. There are loans available both for people with a good credit score and for people with a bad score. LightStream is the most popular option now, 670-850 credit score required. MyAutoLoan and Avant are the best options for those with a bad credit score.
How Much Does Motorcycle Insurance Costs
The cost of motorcycle insurance varies with different states.  The average cost is 700$ in the US. You can get a discount on these if you attended riding classes. Low cost, light motorcycles are cheaper to buy insurance for.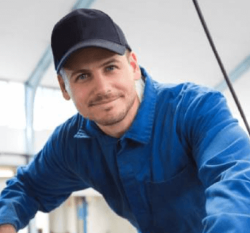 Latest posts by Paul Landry
(see all)